Escape the big city noise and bustle, but keep everything that made it assessable. You'll be amazed by the hometown feel in Selkirk that you won't find anywhere else within a 20 minute drive to Winnipeg. Selkirk has always been a popular destination for those looking to downsize and with the increasing amount of services and amenities, it's continuing in that direction. Come come to a quiet lifestyle.
As the healthcare hub of the Interlake, Selkirk boasts some of the finest healthcare options available in the area. With the new, state-of-the-art Selkirk Reginal Health Centre right in the city, you can have piece of mind knowing quality healthcare is close to home.
Make car horns, traffic and crowded streets a thing of the past. We're a city that promotes the outdoors and healthy lifestyles. Selkirk has a number of walking and hiking trails right inside the city and an indoor track for the cooler months. Make the quick trip here to see for yourself.
---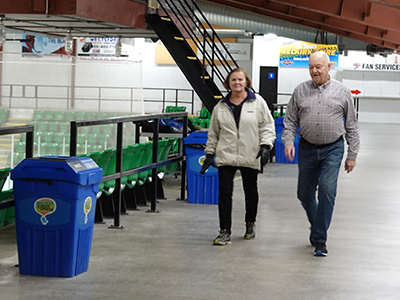 Why Selkirk?
With new apartment and townhouse complexes going up throughout the city, we have a variety of options to suit your budget and lifestyle. Your home is more than the roof over your head, it's your happy place, something you care for and and the neighbourhood you live in.
A wide variety of apartments, townhouses and condos with varying price ranges, and new options being added every year.
Quiet, hometown feel with all the big-city amenities you would find in Winnipeg.
Home of the Selkirk Regional Health Centre and many other healthcare amenities makes Selkirk the healthcare hub of the Interlake.
Walking and hiking trails right inside the city, with a dedicated Walk/Jog program during the winter.
A wide variety of recreation and volunteer opportunities with dedicated people looking to meet new friends.
---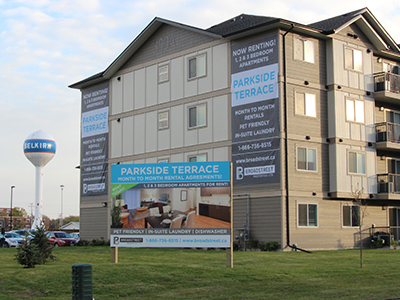 Since 2011, our housing inventory has increased by 8.4%, with apartments of all sizes available on the market. And since many of our realtors reside right here in Selkirk, they know our community as well as anyone. Leave the big city hype in Winnipeg and get comfortable with a hometown feeling.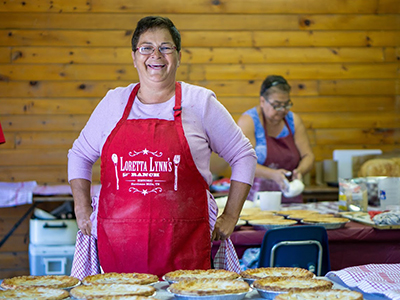 Escape the concrete jungle and go back to your roots. Selkirk is proud to have citizens who care for one another, and are looking for ways to help others in the community. And being just 20 minutes from Winnipeg, you can have all the benefits of a small town with the amenities of the big city at your fingertips.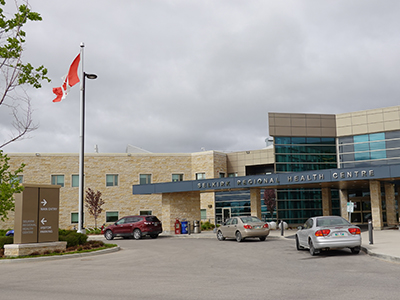 With the state-of-the-art Selkirk Regional Health Centre houses the region's first MRI machine, the region's only birthing centre, 65 special care beds, and other services including diagnostic imaging, lab services, rehabilitation, cancer care, medicine, and dialysis. Along with Easton Place and many other healthcare services, you won't have to drive far for the care you need.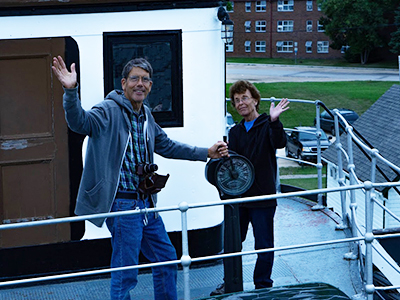 We believe having a healthy and active lifestyle improves the quality of life for our citizens. That's why we dedicate so much time and effort in making our parks clean, safe and accessible. With a neighbourhood park within an 8-minute walk from almost anywhere in the city, you can enjoy the great outdoors without ever leaving Selkirk.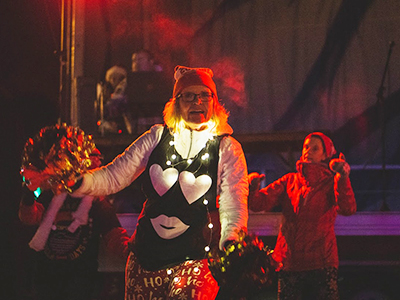 Selkirk is home to some of the biggest and enjoyable events in the area during all parts of the year. With the Tri S Fair & Rodeo, Holiday Alley, Waterfront concerts and many other community events, it's easy to connect with like-minded people and establish life-long relationships with some of the nicest people you'll ever meet.
Take a look at local listings