Manitoba is a four-season province, with a variety of different activities and events happening year-round. Whether it's 30° or there's 6 inches of ice on the Red, for a city of our size we have so much to offer.
---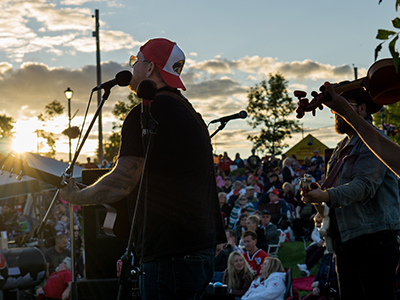 The Selkirk Waterfront
Every summer thousands of people from all over Winnipeg and the Interlake gather to our natural amphitheater for free concerts and farmers markets, highlighted by our famous Canada Day celebrations with one of Manitoba's best fireworks displays. Throughout the year we hold a variety of outdoor concerts with different genres for everyone to enjoy. The Selkirk Port Market runs once a week at the Waterfront where you can find great locally sourced food and goods, or just enjoy lunch and live music in the grass. And believe it or not, some of the biggest catfish caught in Selkirk have been reeled in right on the Waterfront.
---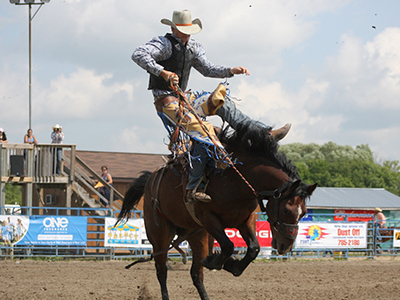 Triple "S" Fair and Rodeo
In the middle of July you'll see horse trailers heading to Selkirk Park for the Triple "S" Fair and Rodeo, one of the largest fair and rodeos in the region that's been running for over 140 years. As the name suggests you'll get to experience a variety of different rodeo events, including bull riding, roping, steer wrestling and even barrel racing. You like your transportation to have wheels instead of hooves? Check out the demolition derbies and mud bugging events for both quads and trucks. There's a full Midway Fair for the whole family, and all sorts of entertainment options throughout the weekend. The city really embraces the weekend, showcased by the Selkirk Biz Fair and Rodeo parade on the Saturday, with local businesses and organizations showing their community spirit. It's a weekend you can't miss!
---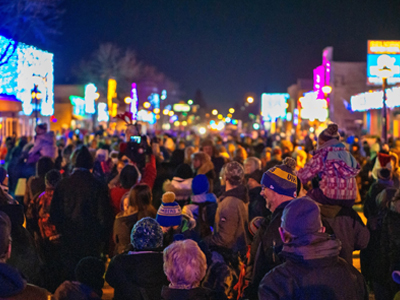 Holiday Alley, Santa Clause Parade and Home's for the Holidays
At the end of November on Selkirk's newly revitalized Manitoba Avenue East, Holiday Alley is the perfect way to kick off the holiday season. From larger-than-life kid's games, the famous Pooch Parade, the Hat Decorating contest, and all-day music and entertainment, we're sure you'll find something that will make you feel the holiday spirit. On the Friday, bundle up and witness the Santa Clause Parade, where all sorts of local businesses and organizations show their holiday spirit. And of course, Santa will make an appearance to take early gift ideas. While all this is happening, take a tour of the beautiful centurion homes and the hard work they put into making them look straight out of a Christmas movie!
---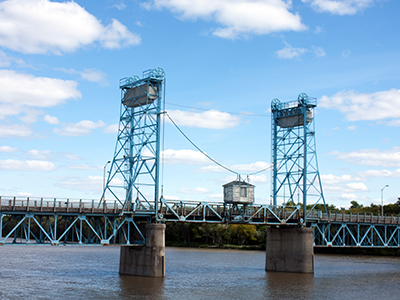 A Short Drive to Everything
Selkirk is lucky to be within a short drive to almost everything. Want to leave the big city hype but still enjoy the festivals and events Winnipeg offers? We're only a 20 minute drive away. Winnipeg, Grand, Victoria and Bird's Hill beaches are all within a 30 minute drive. Oak Hammock Marsh is just down the highway, and lake country is still within reach, possibly even closer depending on where you're going. Everything available in the big city is still within reach in Selkirk.
Take a look at local listings