Our education programs provide a strong base for big dreams. Selkirk is the hub of the Lord Selkirk School Division and home to five elementary schools (including a French-immersion school), Ecole Selkirk Junior High, and the Lord Selkirk Regional Comprehensive Secondary School, one of the largest and most recognized comprehensive high schools in the province. Selkirk is also home to three college campuses, and an adult learning centre.
---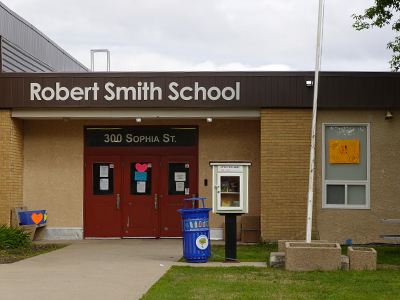 Elementary Schools
Selkirk is home to five elementary schools — Centennial School, Daerwood School, Robert Smith School, Ruth Hooker School, and Ecole Bonaventure, a French-immersion elementary school. All five schools host Kindergarten to Grade 6, with each being within a short walk from most neighbourhoods in the city, with bus services for those who need it.
---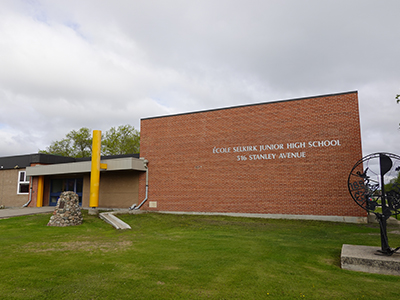 Ecole Selkirk Junior High
Ecole Selkirk Junior High (ESJH) provides education to adolescents in Grades 7 to 9, and welcomes all graduates from each of the five elementary schools in Selkirk. ESJH also has vocational programs including graphic arts, home economics, welding, art, and carpentry. There are several different clubs and sporting programs available for your child to join as well!
---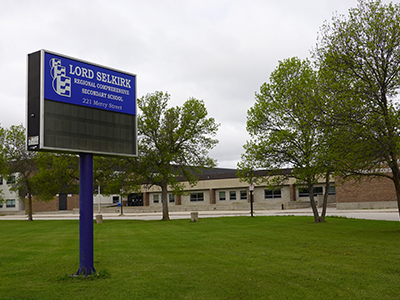 Lord Selkirk Regional Comprehensive Secondary School
As one of the largest secondary schools in the province, "The Comp" offers outstanding facilities for athletic, academic and technical programs. The Comp's academic program is second-to-none, with many past and present students winning prestigious provincial and national awards and scholarships. The school offers electives such as autobody, culinary arts, electrical, hairstyling, performing arts, photography, welding, and so much more. The Comp is also known for it's athletics program, producing nationally recognized athletes in volleyball, hockey, basketball, golf, track & field, and many other sports. The Comp also houses a 300-seat theatre, a state-of-the-art outdoor track, the largest indoor pool in the region, a full autobody shop, a fully automated library, and a cafeteria that serves fresh food daily. The school also gives students the opportunity to earn school credits through work and community experience.
---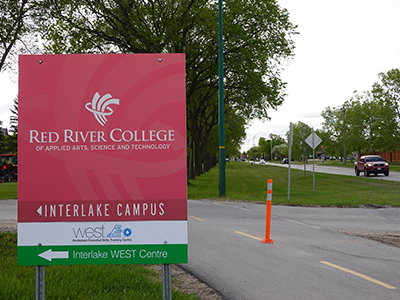 Post-Secondary Education and Training
With Selkirk being the home of the Red River College's Interlake campus, the Academy of Learning Career College and Herzing College, there are several post-secondary opportunities available inside our city. The University of Winnipeg and University of Manitoba are well within reach, too being less than an hour from Selkirk.
Take a look at local listings