Selkirk is energized by endless opportunities to pursue a healthy, active lifestyle. We invest in a variety of recreation activities, including some that are rarely found in cities of this size. With plans to build a new multi-purpose facility in the heart of our downtown, the opportunities will only continue to grow.
---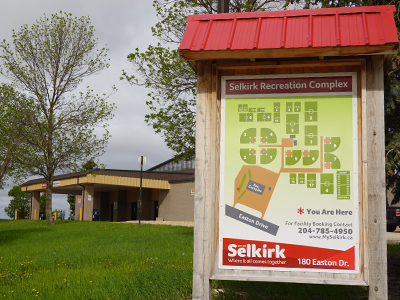 Selkirk Recreation Complex
"The Rec" is Selkirk's largest facility and home to field and ice sports. In the winter months, the 1400-seat ice rink hosts minor hockey, ringette and speed skating. The ice surface hosts large banquets and events throughout the year. Home to the Jr. A Selkirk Steelers and the Jr. B Selkirk Fishermen (Canada's oldest junior hockey team), the Rec has also hosted events such as the World Junior Hockey Championships, the Telus Cup, The Grand Slam of Curling Finals, and the Shrine Circus. Behind the Rec Centre, you'll find a massive greenspace for various outdoor team sports. The eight ball diamonds can be used for both hardball and slo-pitch, the 17 soccer fields come in various sizes for all ages and skill levels. Most recently we have installed a full football field for both football and rugby.
---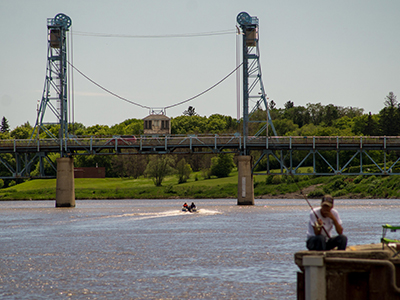 Outdoor Fun
We may have the big city amenities, but we still have the small-town feel being so close to rural Manitoba. We're known internationally as "The Catfish Capital of the World" for one reason: thousands of anglers from all over the world leave our boat launch in search of one of the massive channel cats found in the Red River basin. In the winter, you'll find small villages of ice shacks off our shores filled with people looking to snag one of more than a dozen other fish species in the Red; most specifically the famous Manitoba Walleye. Selkirk is also the gateway to countless beaches on Lake Winnipeg and beyond. We're conveniently within close proximity to numerous Provincial Parks including Grand Beach, Elk Island, and Birds Hill. A little north of Selkirk you'll find marshlands and creeks with calmer waters, perfect for kayaking and canoeing. Within our city limits you'll find many urban parks, with 85% of every home in Selkirk being within a five to ten minute walk of a park or greenspace.
---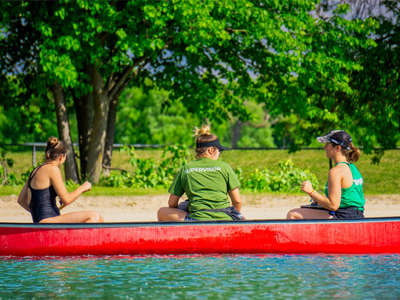 Sports for Everyone
If fun activities is what you and your family are looking for, the options are endless for every age and skill level in Selkirk. Some of what is offered includes hockey, ringette, baseball, basketball, volleyball, soccer, yoga and art classes. We also have an outdoor rink in the winter. The Community Pool at the local high school is among the largest and the outdoor Selkirk Park Pool and Splashpad located within Selkirk Park is the largest "lake" of its kind in Western Canada. The Selkirk Curling Club offers six sheets of ice and hosts a variety of tournaments and bonspiels. The Selkirk Golf and Country Club is a highly rated public course located along the Red River. The Selkirk Skate Park, the largest outside of Winnipeg, provides skateboarders, bikers and scooters a place to land huge tricks or learn to drop-in. Being so close to the Red River and Lake Winnipeg, a variety of water-based activities are also within a short drive. Looking to join a club? there are a variety of those, too including rifle clubs, cadets, judo, Girl Guides and Scouts, bowling, slo-pitch and so much more.
Take a look at local listings